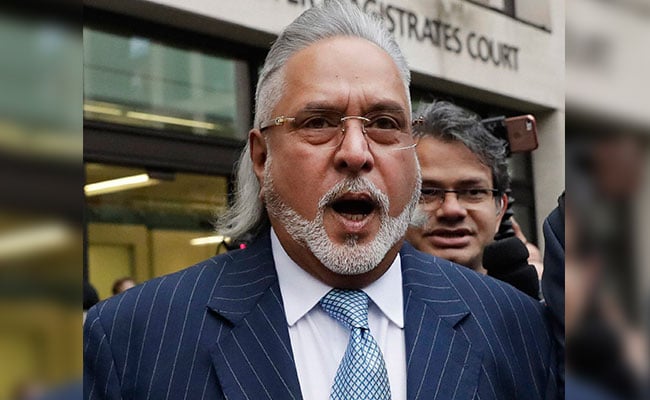 London: 
Vijay Mallya's defence today brought in a banking expert at his extradition trial as a witness to analyse the documents used by the liquor baron to seek loans from Indian banks for his then struggling Kingfisher Airlines and emphasise that he had no intention to act "fraudulently".
Paul Rex deposed on day three of the ongoing trial at Westminster Magistrates' Court in London to determine whether the 61-year-old businessman can be forced to return to India to face charges of fraud and money laundering allegedly amounting to around Rs 9,000 crores.
Mr Mallya's defence counsel, Clare Montgomery, today sought to back up her opening arguments that the Crown Prosecution Service (CPS) – on behalf of the Indian government – had failed to establish a prima facie case of fraud against her client.
The testimony by Rex, who was described as a banker by profession who has served as an independent expert in the field for over 20 years, was used to highlight that Mr Mallya had no intention to act "fraudulently".
While the CPS stand is that Mr Mallya did not intend to repay the loans he sought because his airline's demise was inevitable, Montgomery is trying to establish that Kingfisher Airlines was suffering from consequences of a wider global financial crisis around 2009-2010 and that its failure was a result of factors beyond the company's control.
Going over parts of his written witness statements, the banking expert pointed to an appraisal in February 2012 by SBI presented to the Reserve Bank of India (RBI) on the Kingfisher Airlines loan, seeking its recategorisation from "sub-standard" to "standard".
Rex, who highlighted that he has also served as an expert in a previous litigation involving State Bank of India (SBI) and the Board of Control for Cricket in India (BCCI) in the late 1990s, told the court that "banks tend to behave in a herd-like manner" and that banks hold their central banks in a very "high degree of deference".
Their assessment at this time is "quite straightforward", that despite facing severe constraints every effort is being made by the airline including an infusion of substantial funds, he noted.
"SBI is the largest bank in India and one of the most reputable…If it was another bank, I would take note of the fact that SBI had supported a business in a positive way," Rex said.
The witness is likely to remain central to Thursday's hearing, with CPS barrister Mark Summers set to cross-examine him later in the day.
Indian government sources have described the CPS case as "very strong" and claimed they remain confident that based purely on the "merits of the case" and "documentary evidence", an Indian government victory is assured.
Mr Mallya, via his legal team, had claimed earlier in the week that the case against him was "politically motivated" and that it was being used as an opportunity to make "political capital" by the ruling BJP as well as Congress and Shiv Sena.